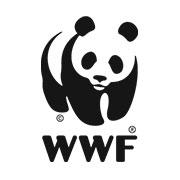 World Wildlife Fund
Climate change is endangering magnificent creatures and glorious habitats across the globe. Join Geostellar and World Wildlife Fund in our effort to reduce harmful carbon emissions and preserve biodiversity on our beautiful planet through solar energy. Share this page using your personal referral code embedded in the Facebook, Twitter and Link icons below to receive $500 for each referral that goes solar!
See your savings, instantly!
Renewable. It's doable.
WWF at a Glance
Year Founded: 1961
Funding for programs: 85% of all donations go toward saving species & places.
Mission: WWF's mission is to conserve nature and reduce the most pressing threats to the diversity of life on Earth.
Vision: WWF's vision is to build a future in which people live in harmony with nature.
Goal and Strategies: By 2020, WWF will conserve many of the world's most ecologically important regions by working in partnership with others to:
Protect and restore species and their habitats Strengthen local communities' ability to conserve the natural resourced they depend upon Transform markets and policies to reduce the impact of the production and consumption of commodities Ensure that the value of nature is reflected in decisions made by individuals, communities, governments and businesses Mobilize hundreds of millions of people to support conservation