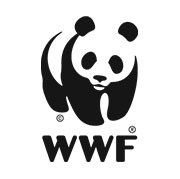 World Wildlife Fund
Climate change is endangering magnificent creatures and glorious habitats across the globe. Join Geostellar and World Wildlife Fund in our effort to reduce harmful carbon emissions and preserve biodiversity on our beautiful planet through solar energy. Share this page using your personal referral code embedded in the Facebook, Twitter and Link icons below to receive $500 for each referral that goes solar!
Check Your
Instantly!
Every Home is different. Get what's right for you!
Install solar panels on your home today! With our Solar Community's ultra-low prices and flexible financing plans, you can cut your monthly electric bills with no money out of your pocket. Enter your address for an instant solar analysis of your home and a free consultation with an experienced Solar Guide. See how much you can save on your monthly electric bill by choosing clean, free energy from the Sun.
For Homeowners
Request a free consultation with a helpful Solar Guide, or call us toll free at 1-855-982-1341.
Request A Consultation
Referral Rewards
Help your friends and neighbors save money on their electric bills. Sign them up for a free consultation with an experienced Solar Guide and earn a reward.
Refer A Friend