We want you to go solar. We want everyone to go solar. It's good for the planet, good for the economy and good for your home.
We don't want any concerns to hold you back. And you have good reason to be concerned! Installing a solar energy system is a big decision.
First, let's be clear that it is very unlikely that anything will go wrong. In the old days, roof leaks were a concern. Today, solar panels are mounted with flashing that forms a tight, waterproof seal. Unlike appliances and engines, solar enery systems have no moving parts. The advanced materials that make up solar panels are extremely durable, require no care or maintenance and are warranteed for 25 years.
While problems can happen, most of them are avoidable. That's why Geostellar can uniquely offer the One Million Dollar Solar Guarantee. Our systems and processes were designed to develop the highest-quality installation at the lowest cost with the least risk. Our solar projects are managed by experienced people in collaborative teams with national visibility who track, monitor and consult with the locally-licensed installers for optimal results.
Let's look at the components of our One Million Dollar Solar Guarantee to show you why we think your solar installation is worth the risk.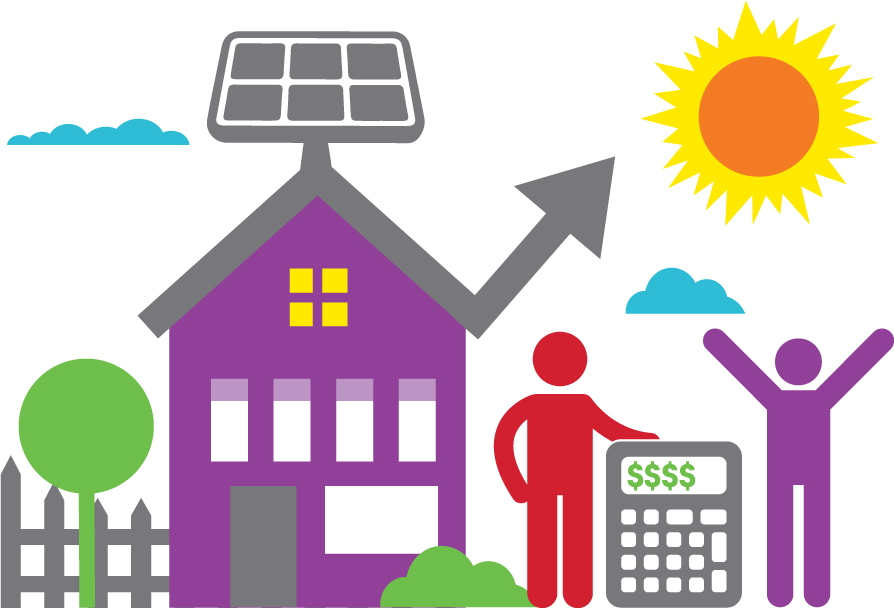 1. We back the workmanship warranty.
We have a lot of experience managing solar installations around the country. We know that the best installations start with an installer who is a genuine craftsman, who takes pride in the work and stands behind the results.
We can tell very quickly if an installer is right for Geostellar and for our customers. They are open to technical innovations, not wed to one particular equipment brand or solution. They communicate about the site and design options. The are organized and complete in their reporting, including detailed measurements and photographs.
We are thorough and highly selective in vetting potential installers. We check credentials, qualifications, certification and references, including licensing, bonding and insurance. If we see anything in our thorough check of the installer that raises concerns, we don't contract with them. If anything looks amiss during the process, we terminate the contract and don't look back.
If there ever is an issue with the workmanship, we can usually tell right away. And if we don't catch it, the symptoms appears in the first six months. That's why long workmanship warranties don't scare us.
By backing the workmanship warranty with our One Million Dollar Solar Guarantee, you don't have to worry about whether or not the installer will still be around in five or ten years. Geostellar will honor the warranty and deploy another installer from our network to address the issue.
When a contractor is drilling holes in your roof and installing a power plant, you need to know that the insurance is in good standing and the certification in order. Most homeowners don't check all the credentials, so if something goes wrong and the home and belongings are damaged or destroyed, the homeowner might not have any recourse.
Because of our confidence in our installers that comes from both research and experience, we are backing the workmanship warranty with our One Million Dollar Solar Guaranty to cover the unlikely event that you suffer a loss to your property due to the solar installation.
2. We back the equipment warranty.
Geostellar offers a wide range of solar panels, inverters and racking systems. We carefully select equipment that is high quality, reasonably priced and most importantly, "bankable." The term bankability refers to a piece of equipment that comes from a manufacturer that will be around long to enough to stand by the warranties provided.
Solar energy systems last for decades, and the warranties on solar panels are typically cover 25 years. The companies that seem solid today might not be around if you need a replacement under warranty.
Geostellar removes the risk by adding a supplemental guaranty to the equipment warranty. If the manufacturer isn't around to honor the warranty, we'll replace the equipment at our cost.
3. We provide our own performance guarantee.
Geostellar uses sophisticated models to predict the amount of electricity your solar energy system will produce. The performance of your solar array directly impacts the value you receive.
Because we are confident in our solar energy system designs, installers and equipment, we guarantee the performance for the life of the system. If the generation drops below our predicted threshold, we'll fix it or pay you the difference.
4. We provide a best price guarantee.
We can provide the best price for a few simple reasons. We have automated most of the processes using sophisticated "big data" simulations, we perform all of the system design, monitoring and support in-house, we leverage our national sales volume for lower equipment prices and we only deploy the local installer to your property once we agreed on the details of the installation. Because the installer does not have to worry about sales, and has a steady volume of installation, they charge us a lower price.
We could take our low cost basis and build a healthier profit margin for ourselves, but we want to pass it along to you. Our goal is to drive the cost of solar so low, the fossil fuel utility grid can't compete!
If you find a lower price than the one we offered for the same quality installation, we'll beat it.
Solar energy is a complicated, considered purchase. Our One Million Dollar Solar Guarantee makes the decision to go solar easy and risk-free.