What's the best way to share solar? By getting social, of course! Solar Power Happy Hour is a fun, easy way to introduce homeowners, friends, family, or coworkers to solar energy. Sip your favorite beverages, gather around delicious food, all while celebrating and promoting solar power!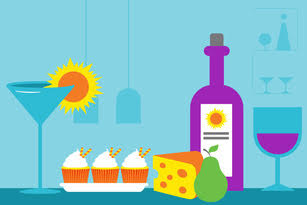 ​A Solar Power Happy Hour is a simple celebration of solar energy, helping the environment, and encouraging homeowners to help reduce their carbon footprint. It can be as big or small as you want, it's all up to you! You can host one anywhere - in your home, at a bar, at a beach, wherever you prefer! All you need is some great people and your favorite refreshments to get a solar power party going! Are you ready to host yours? Watch our video to find out where we hosted our first Solar Power Happy Hour!
Get the full story on Solar Family!